Our two most popular front LED turn signals can make it difficult to name a favorite. While similar enough, there are some significant differences between the Custom Dynamics® ProBEAM® Dynamic Ringz™ and our Genesis® 4 Halo-Free LED Front Turn Signals.
ProBEAM® Dynamic Ringz™ LED Front Turn Signals are made of high-quality OSRAM automotive grade LEDs. The patented design of the ProBEAM® turn signal cluster is a heat-stake assembly of a heavy-duty 36 LED circuit board, reflector and faceted inner lens. The outer ring of 24 white ProBEAM® LEDs showcase a smooth white halo that functions as the running light while 12 center amber LEDs function as the turn signal. The inner lens and reflective design magnifies the LED light output to provide a wider viewing angle, resulting in increased side visibility.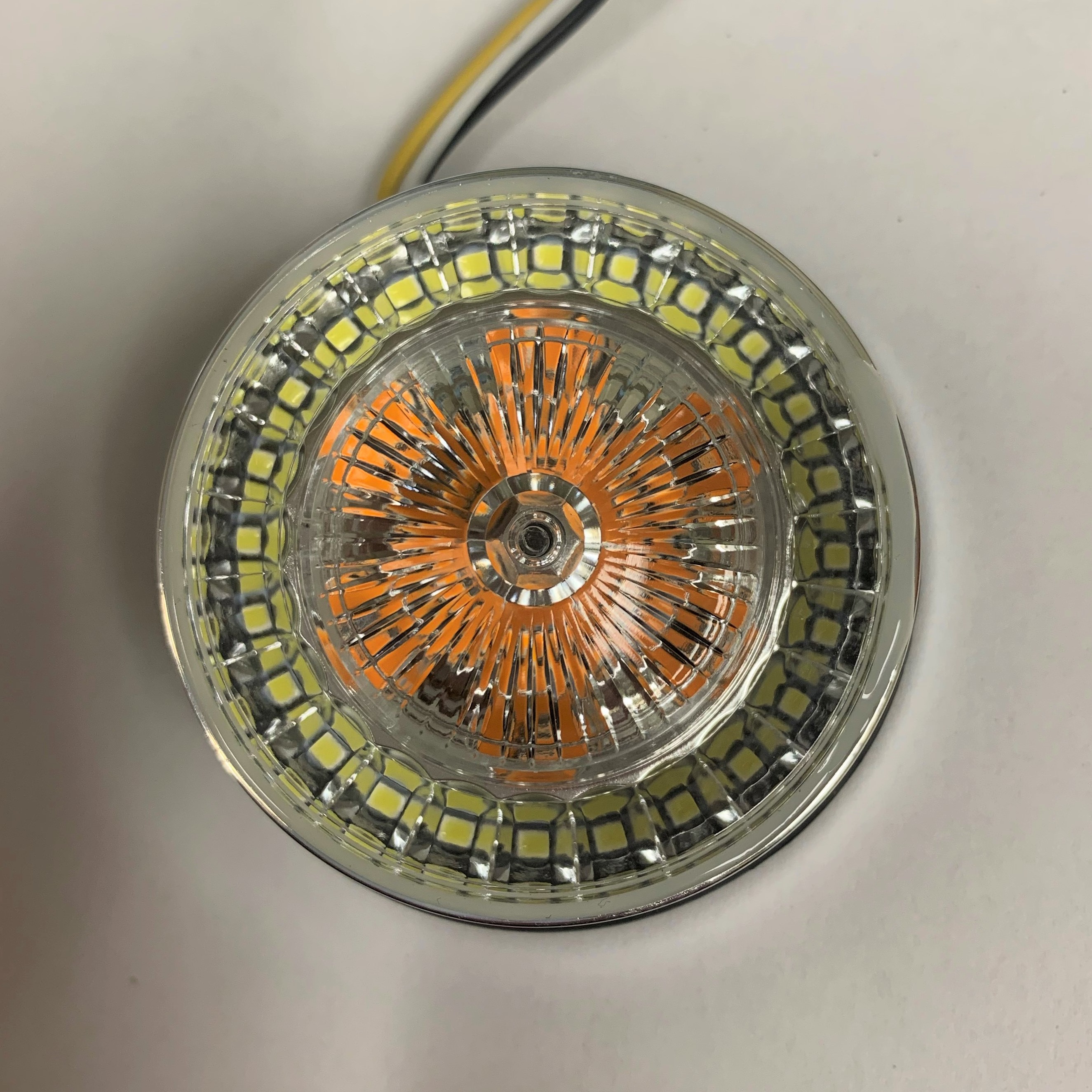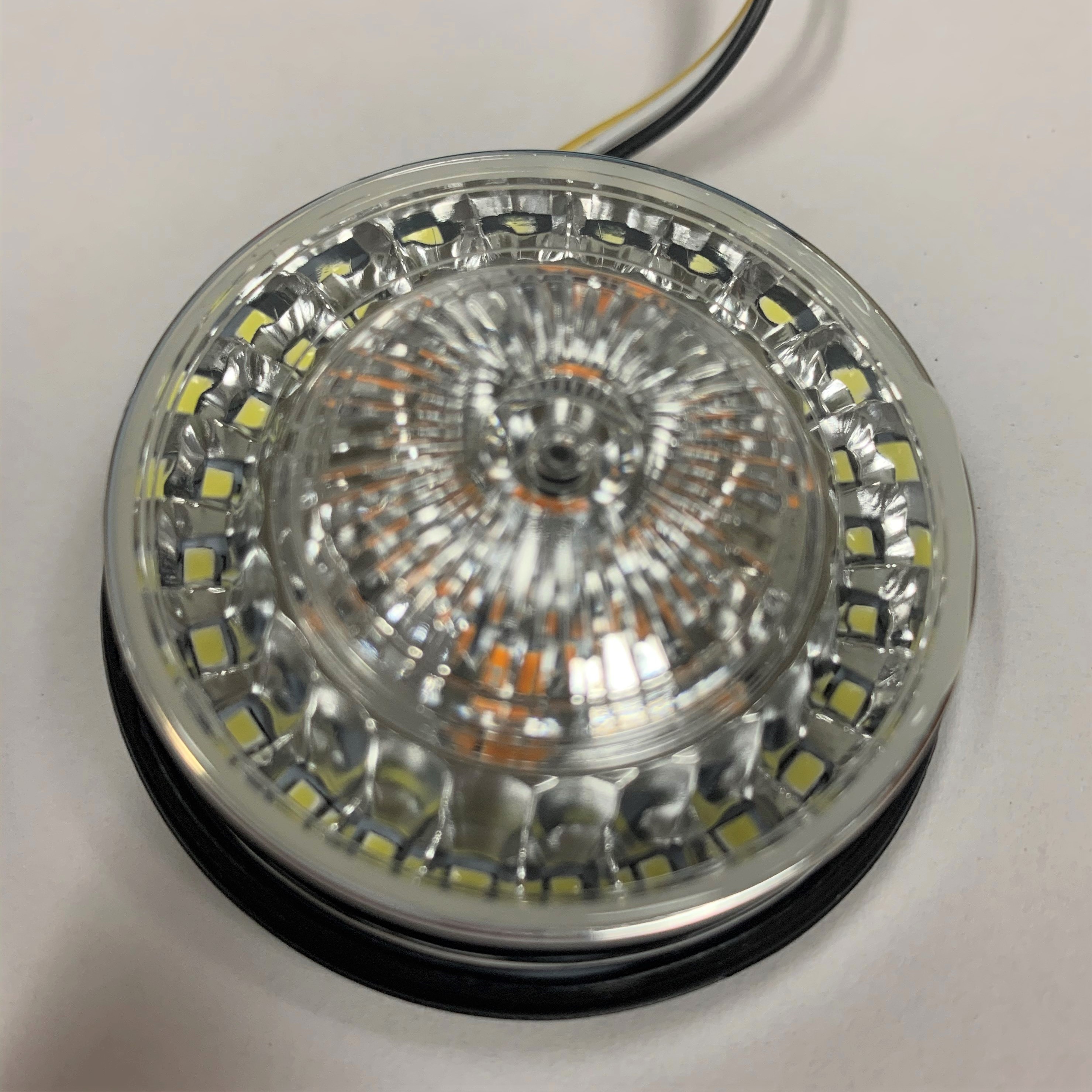 ProBEAM® Amber/White Dynamic Ringz™ are completely sealed to protect all components from moisture and water. Additionally, the included ProBEAM® smoke turn signal lenses are equipped with a gasket to seal and protect the internals of the OEM turn signal housings and bulb sockets.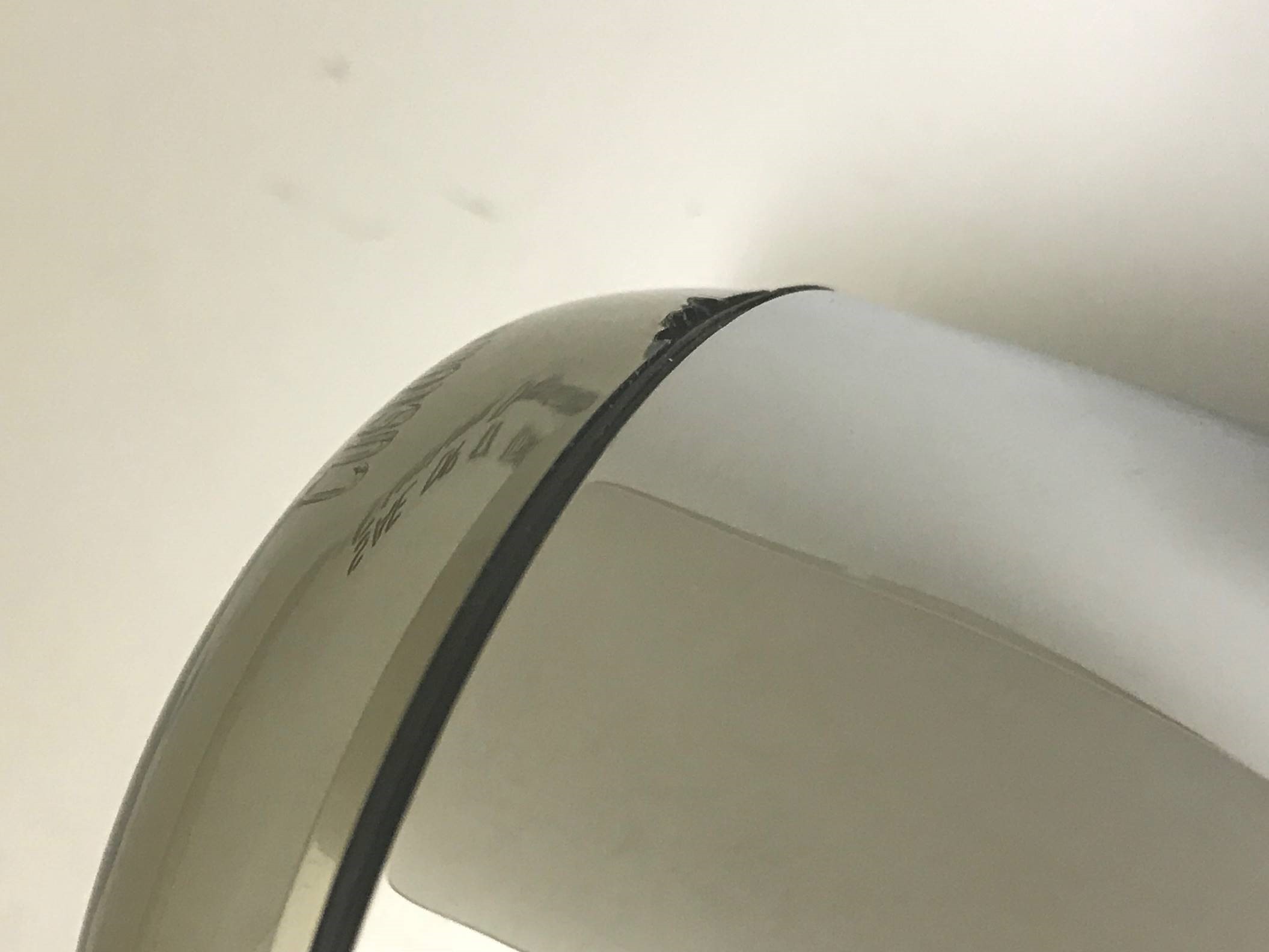 Custom Dynamics® Genesis® 4 Amber/White Halo-Free LED Turn Signals outshines other competitors with a brighter white running light and full contrast amber turn signal. The Genesis® 4 consists of 48 super bright dual color LEDs on a black circuit board. All 48 super bright dual color LEDs produce a full white halo-free running light and a full contrast amber turn signal. The LED board comes with a conformal coating to protect all components from moisture. However, clear or smoked turn signal lenses will need to be purchased separately with this option.
Due to the more traditional design, the light output of a Genesis® 4 LED Turn Signal is dependent on the LEDs doing all of the work. This option, while just as bright as the ProBEAM® from directly in front, will not offer the same benefits of significant brightness from viewing at an angle. The ProBEAM® has the added reflector and internal lens to push the light output even further while the light output from the Genesis® 4 is solely from the LEDs.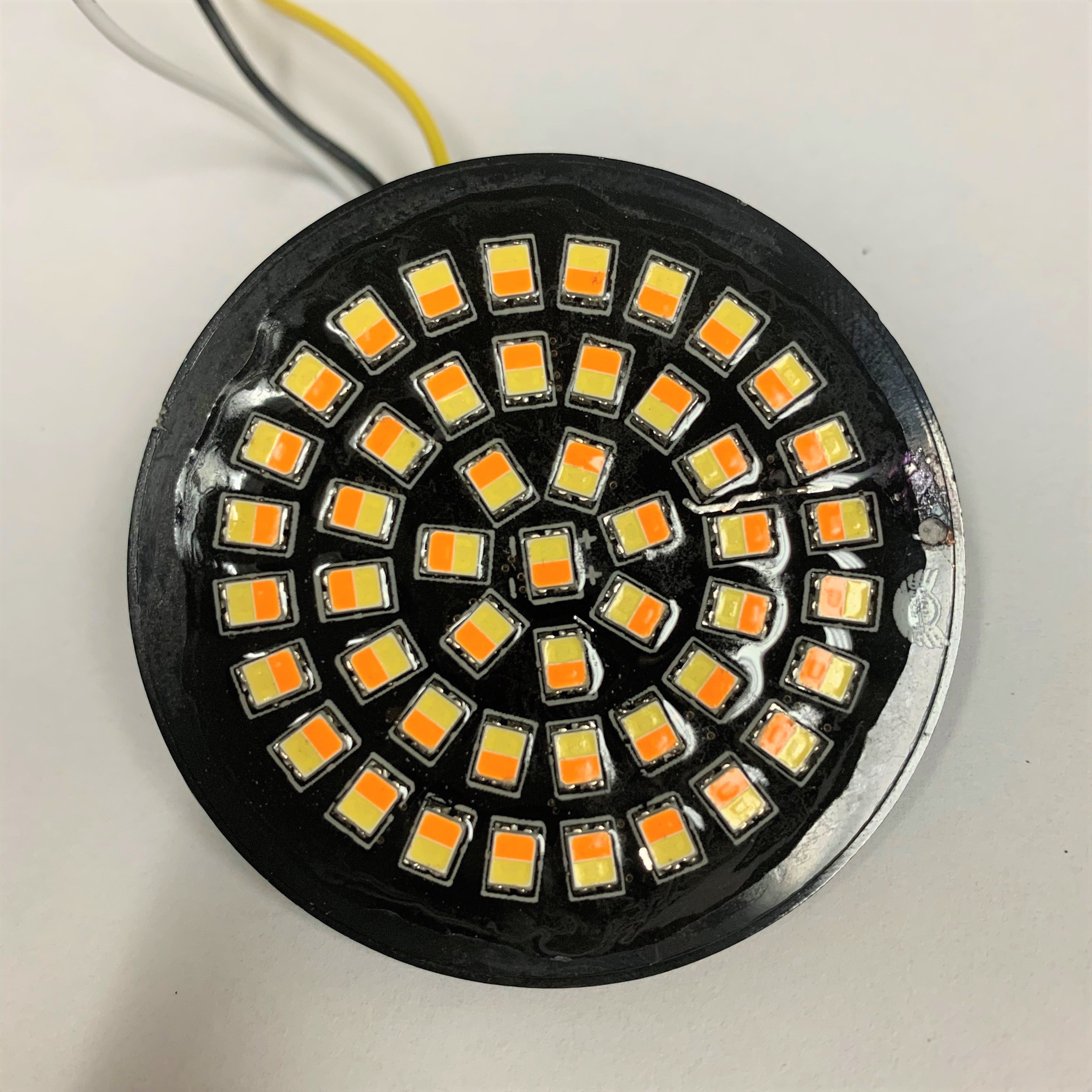 Both front turn signal options offer plug and play installation, are DOT/SAE compliant and operate in accordance to the FMVSS Standard No. 108 #5. They are also backed by Custom Dynamics® Lifetime Warranty!