Locating the P/A Plug on 2018 to current Softail models.
The P/A plug that we utilize on 2018 to current Softails for our modules is located behind the left side panel cover below the seat.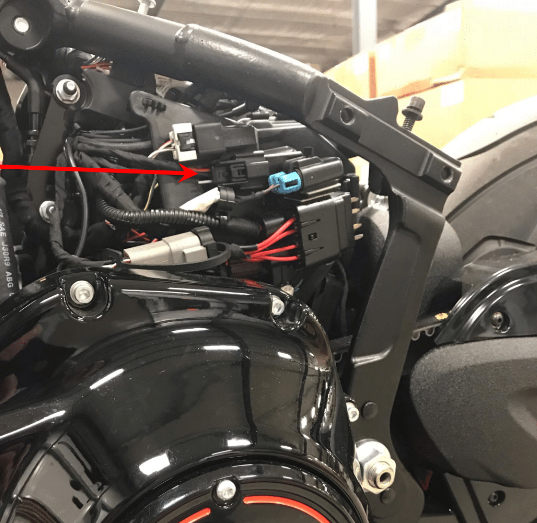 Here are some close up photos of the P/A Plug.As you can see, it looks like it is already being used for something else. However, on a stock Softail with no additional accessories, it is not being used.The P/A Plug is plugged into a blank empty socket to hold it place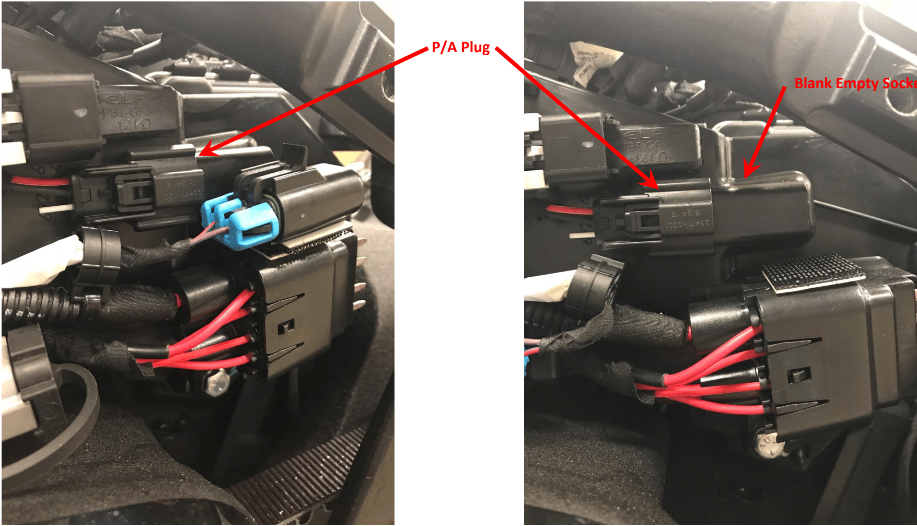 Here is another angle of the P/A Connector and Blank Empty Socket in its stock configuration mounted on the bike.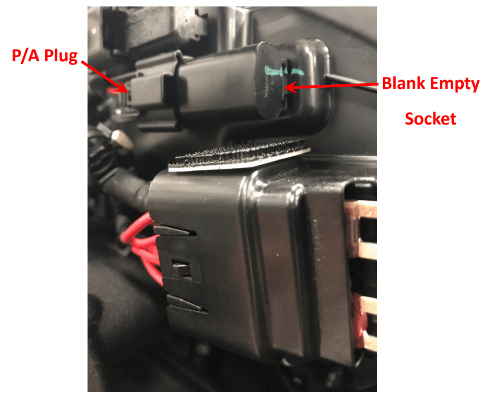 The P/A Connector and Blank Empty Socket re-moved from the bike but, still connected together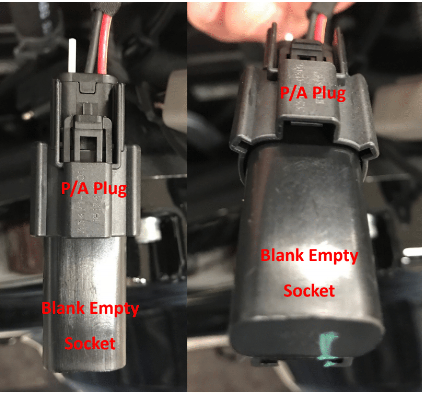 Here is a picture of the inside the Blank Empty Socket. As you can see, no wires or blue tooth device.